That's our
Circle of Competence
At Design Network's "Circle of Competence", creative and strategic minds come together and work on products, services and strategies to find joint solutions. We connect individuals with complementary skills and thereby solve different challenges for our customers. In this way we fill our circle of competence that together enables experts to inspire with value conscious design.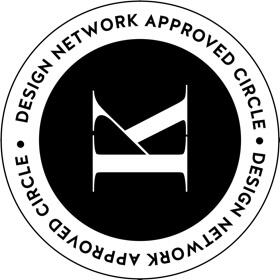 The Creative
Lorenz Kilga
Lorenz Kilga's background comes from an entrepreneurial family that has been active in the furniture and design industry for several generations. Despite his young age, he can draw on this experience and knowledge. "We never lacked ideas and courage!" Even at school, Lorenz Kilga had the vision of connecting creative and strategic minds. He was able to deepen this though in his design management studies in London & New York. At the renowned Parsons School of Design, he learned how to market products the right way and thereby effectively link various network partners.
Through his international experience in several strategy agencies and a master's degree in Consumer & Retail Entrepreneurship, Lorenz Kilga discovered the desire for Innovation in itself. Since then, consumers have gained central importance for him and so the company Design Network got its final touches. Today he works with his Circle of Competence on innovative and creative strategies to solve modern challenges in the furniture industry.
The Strategist
Jürgen Deimbacher
Jürgen Deimbacher has 20 years of experience in the strategic support of companies in the fields of interior design, design and furniture. Immediately after studying economics, he started his career in an Austrian office furniture company and then worked for various companies in the industry located in Western Europe and the Middle East. His competences included areas such as: operational management, restructuring of companies and international market expansion. Since 2009, Jürgen works as an independent consultant and brings all his skills to Design Network. Supporting the companies Circle of Competence as an interim manager for various international projects.
The Eloquent
Florian Gredler
One of Florian Gredler's greatest passions is "word-stealing". He turned his passion into a profession by studying communication economics at the University of Applied Sciences in the Vienna Chamber of Commerce. "For me, communication is the most fundamental element when dealing with people". For him, written and spoken words mean pure creativity and the opportunity to design, control or change something.
His emphatic nature and optimism make it easy for him to pick people up at their emotional level. In this way Florian Gredler can put himself in the perspective of a wide variety of companies and supports Design Network with a customer-oriented view of people, markets and opportunities.
The Networker
Markus Kilga
For more than 30 years, Markus Kilga can count the exclusive Austrian furniture retail market among his customers. The fascination for design, interior design and craftsmanship in connection with special people have significantly shaped his personality and the success of his trading agency.
Markus Kilga knows the challenges of retailers and producers in the furniture & design. As a intermediate between brands and retail, he has successfully positioned and built up numerous international furniture companies on the Austrian market. "Companies, that made me learn and grow at the same time"says Markus Kilga, who entered the furniture business at the age of 22. Today he supports Design Network's Circle of Competence with his large network and experience gained throughout his career.
The Profiler
Andreas Ablinger
Andreas Ablinger is a certified PCM trainer and profiler. Within our Circle of Competence, he supports people in recognizing personality types and profiles in order to develop and sharpen their own potential. In his work as a trainer, he is concerned with deciphering the "black box human" and therefore specialised himself in areas such as: rhetoric, didactics, personality development, linguistics and process communication.
Together with our customers, he has already implemented these skills in areas such as: recruiting, team building, personal change and customer knowledge, achieving sustainable sales optimization. Together with Design Network, Andreas Ablinger not only deals with the interpersonal structures in the company, but also offers extensive customer profiling.
The International
Carla Rumler
From the beginning of her career, Carla Rumler has always understood how to combine leadership skills with creativity. In 2000 she started her journey at Swarovski as the creative director for Swarovski Optik. Whereafter back 2012 she found her true calling within the internationally known brand Swarovski – starting her position as the Cultural Director.
Before her career at Swarovski Carla Rumler has worked as a freelance art director for multiple brands, receiving national and international design awards.
In addition to her creative management of renowned exhibitions and events for the Swarovski company, she is a freelance consultant in the areas of interior design and interior Textile design. With her extensive experience in campaign creation, curation, creative management, development and control of CI standards, Carla Rumler supports the Design Network Circle of Competence with her knowledge to transform brands on a national and international level.