That's our
Circle of Competence
At Design Network's "Circle of Competence", creative and strategic minds come together and work on products, services and strategies to find joint solutions. We connect individuals with complementary skills and thereby solve different challenges for our customers. In this way we fill our circle of competence that together enables experts to inspire with value conscious design.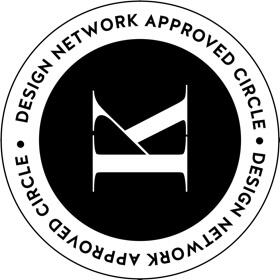 The Creative
Lorenz Kilga
Lorenz Kilga's background comes from an entrepreneurial family that has been active in the furniture and design industry for several generations. Despite his young age, he can draw on this experience and knowledge. "We never lacked ideas and courage!" Even at school, Lorenz Kilga had the vision of connecting creative and strategic minds. He was able to deepen this though in his design management studies in London & New York. At the renowned Parsons School of Design, he learned how to market products the right way and thereby effectively link various network partners.
Through his international experience in several strategy agencies and a master's degree in Consumer & Retail Entrepreneurship, Lorenz Kilga discovered the desire for Innovation in itself. Since then, consumers have gained central importance for him and so the company Design Network got its final touches. Today he works with his Circle of Competence on innovative and creative strategies to solve modern challenges in the furniture industry.
The Strategist
Jürgen Deimbacher
Jürgen Deimbacher has 20 years of experience in the strategic support of companies in the fields of interior design, design and furniture. Immediately after studying economics, he started his career in an Austrian office furniture company and then worked for various companies in the industry located in Western Europe and the Middle East. His competences included areas such as: operational management, restructuring of companies and international market expansion. Since 2009, Jürgen works as an independent consultant and brings all his skills to Design Network. Supporting the companies Circle of Competence as an interim manager for various international projects.
The Networker
Markus Kilga
For more than 30 years, Markus Kilga can count the exclusive Austrian furniture retail market among his customers. The fascination for design, interior design and craftsmanship in connection with special people have significantly shaped his personality and the success of his trading agency.
Markus Kilga knows the challenges of retailers and producers in the furniture & design. As a intermediate between brands and retail, he has successfully positioned and built up numerous international furniture companies on the Austrian market. "Companies, that made me learn and grow at the same time"says Markus Kilga, who entered the furniture business at the age of 22. Today he supports Design Network's Circle of Competence with his large network and experience gained throughout his career.
The Profiler
Andreas Ablinger
Andreas Ablinger is a certified PCM trainer and profiler. Within our Circle of Competence, he supports people in recognizing personality types and profiles in order to develop and sharpen their own potential. In his work as a trainer, he is concerned with deciphering the "black box human" and therefore specialised himself in areas such as: rhetoric, didactics, personality development, linguistics and process communication.
Together with our customers, he has already implemented these skills in areas such as: recruiting, team building, personal change and customer knowledge, achieving sustainable sales optimization. Together with Design Network, Andreas Ablinger not only deals with the interpersonal structures in the company, but also offers extensive customer profiling.
The International
Carla Rumler
From the beginning of her career, Carla Rumler has always understood how to combine leadership skills with creativity. In 2000 she started her journey at Swarovski as the creative director for Swarovski Optik. Whereafter back 2012 she found her true calling within the internationally known brand Swarovski – starting her position as the Cultural Director.
Before her career at Swarovski Carla Rumler has worked as a freelance art director for multiple brands, receiving national and international design awards.
In addition to her creative management of renowned exhibitions and events for the Swarovski company, she is a freelance consultant in the areas of interior design and interior Textile design. With her extensive experience in campaign creation, curation, creative management, development and control of CI standards, Carla Rumler supports the Design Network Circle of Competence with her knowledge to transform brands on a national and international level.
The Futurist
Tom Savigar
For over 20 years now, Tom Savigar is one of the most powerful players in his field. During this time, he has been forecasting and making the future happen as a partner at The Future Laboratory for the world's biggest and best-known brands. After hundreds of successful projects worldwide that benefit organisations economically, he found that even the best foresight to deliver positive impact lie on the shelf unused, or worse still on the workshop room floor.
Now Tom is "on a mission to help people succeed in generating a new and more vigorous social, natural and economic world." Professionally as well as privately, Tom shares our passion for culture, fashion, textiles and value conscious design. His aim is to advance the missions, mindsets, and models of organisations to become wholy thriving enterprises. Together with Design Network, Tom Savigar will help you see the terrain ahead and future proof your brand by enabling you to use the ever-changing consumer
to benefit your company.
The Experienced
Manfred Zumtobel
Manfred Zumtobel has more than 30 years of experience in the responsible management and control of change processes. During his professional activity as a change agent, he has supported companies in the commercial, industrial, health and social sectors, as well as local authorities and regions in the DACH region, in difficult processes of reorientation and repositioning and has responsibly managed associated change processes.
Manfred acquired the professional basis for his complex work through a system-oriented technical education at the ETH Zurich and an additional training as a psychological consultant based on Viktor Frankl's meaning-centred existential analysis.
In his work as a change agent, he combines these two different skills for planning and managing change processes, "this is how I succeed in goal-oriented project management and motivate people to actively participate even in difficult situations".
As a Circle of Competence member of Design Network, Manfred Zumtobel concentrates on the system-oriented overall view, as well as on the design of participation-oriented work processes. In doing so, he motivates his clients to be willing to change without losing sight of the achievement of goals.
The Cross-Thinker
Lorena Mantl
"Creating a representative image of a company is easy. But only very few can communicate their history, way of thinking, philosophy and intentions with it. "Immediately after 5 years of training as a graphic and communication designer at the HTL, Lorena became part of the team and thus aroused a lot of curiosity , openness and practice with. Her ability to think differently, creatively, and individually enables her to work on various creative fields.
Lorena also has direct access to artistic, playful perspectives, which she can live out and develop in her degree in art education and incorporate into her creative work. Combined with her experience Lorena represents a reliable team member within our circle of competence
The Farsighted
Laura Calimano
Laura Calimano is a female designer and trend forecaster. She has a love of materials, colors as well as of furniture and interior design. Born in Canary Islands, she has studied in London University of Arts, ULL and she has done her Master´s degree in ELISAVA in product design development in Barcelona.
She is highly experienced in consumer trends intelligence, in product design and manufacturing. Having worked for companies such as Swarovski, forecasting consumer trends, or Cosentino as Head Designer and Trend Forecaster. She comes also with multi-cultural experience having worked as a designer in countries such as France, China, Spain and Austria.
Laura helps brands and companies be ahead of the game by defining relevant upcoming societal changes through Macro and Micro Trends. Forecasting products and designs that will fit the market and drawing the accurate design roadmap with invaluable inspiration and the right understanding of sustainability, processes, and positive impact.
She believes working collaboratively is key for impact and meaningful innovation projects. With an open mind to new paradigms and adversities, Laura helps to make the best and most educated choices for product development. Preparing for the adventures that the future holds, with key inspiration insights and lots of enthusiasm.
The Versatile
Lena Langegger
Lena Langegger originally comes from the tourism industry, where she also completed her bachelor's degree. She combines the economic and legal knowledge, gained in her master's degree program in Management and Law, with her previous skills always in a conscientious and committed way.
This versatile education as well as her open and communicative nature have already been an advantage in her previous professional experiences as well as in stays abroad. However, her passion for management consulting is by no means in contradiction to her tourism background – the customer with his vision and business potential is as much the focus of her work today as the guest with his wishes was back then.
The recognition of individual customer needs and company-goals as well as the development of a target-oriented network form the center of her activities, for her position as business developer and as a part of the Circle of Competence.